ECHONOMY
Tools for Echocardiographic Calculations
Muhamed Saric, MD, PhD
New York University


Rationale
Robert A. Bruce (1916-2004) experimented with various combinations of treadmill speed and incline until he devised a staged protocol that provides a linear increase in METS.
Bruce Protocol Stages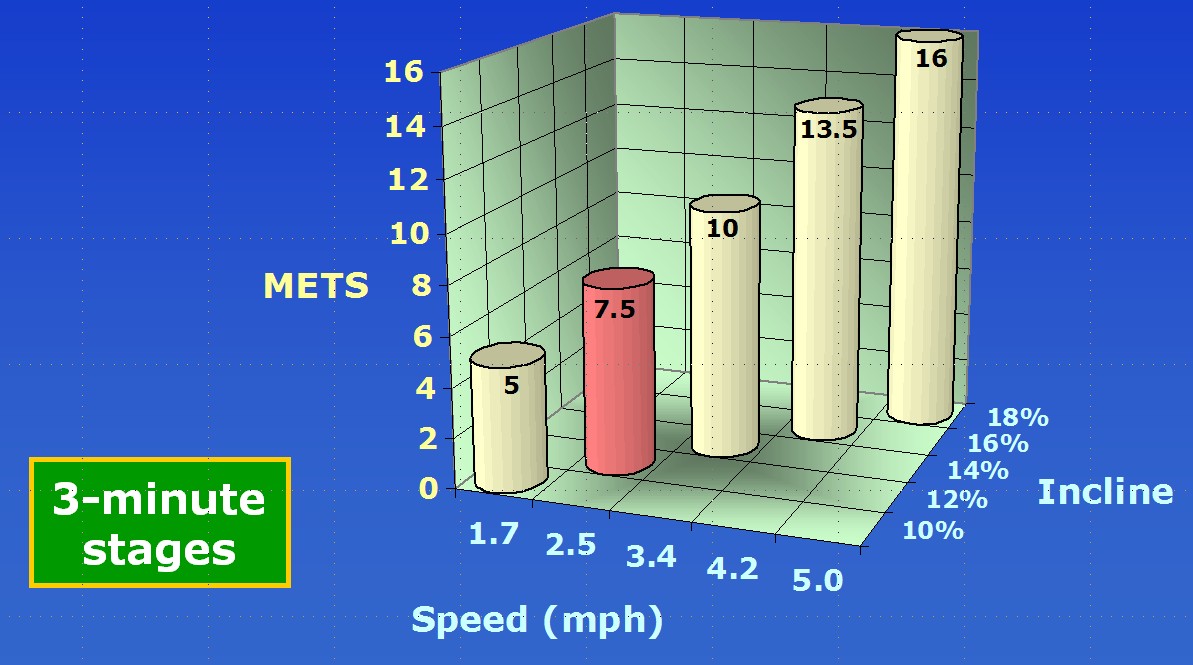 References
Bruce RA, Blackmon JR, Jones JW, Strait G. Exercising testing in adult normal subjects and cardiac patients. Pediatrics. 1963 Oct;32:Suppl 742-56.